Hot Puppies ! Artwork Raffle
on
May 2, 2015
at
11:20 am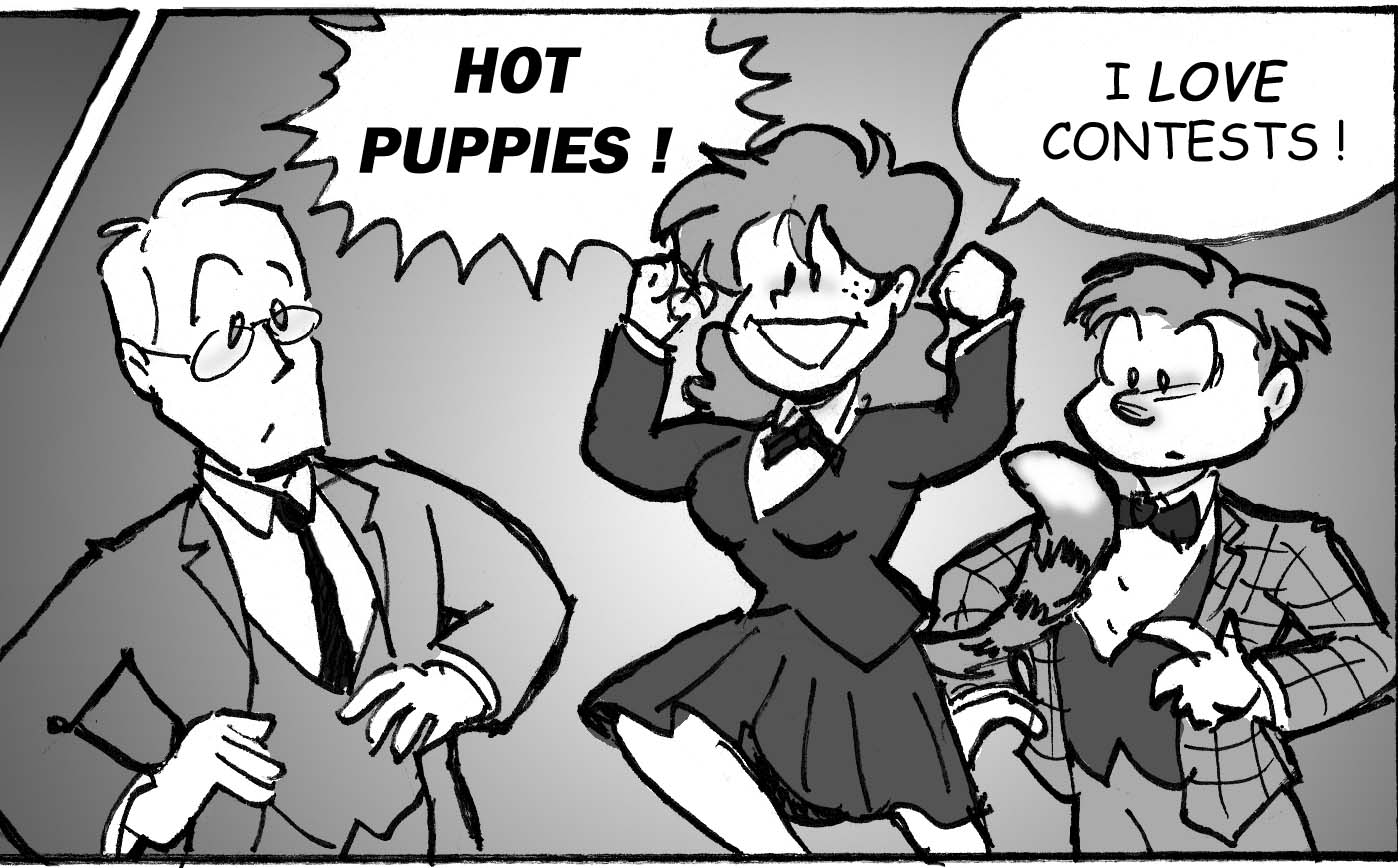 Everybody loves a contest.  Ginger certainly does.  And to share a little of that love, this month I am offering a contest.
During the month of May, everyone who sends me a comment about HANNIBAL TESLA ADVENTURE MAGAZINE will be put into a raffle and the winner will receive a hand-drawn and colored, 3×5″ character sketch.  You choose the character you want:  Ginger, Hannibal, M'rel… even Dr. Growf if you like.
You may post your comment either at the webcomic itself, ( www.kurtoonsonline.com/ ) or on my Facebook page or on my PATREON site.  Or, you can just directly e-mail me.  You do not have to be a PATREON donor to enter, (although donating will bring you other cool stuff)
Carbon-Based Life-Forms only, please.  Spambots are not eligible.  I have as much Canadian Non-Prescription Viagra and Genuine Imitation Ugg Shoes as I need at the moment.
You may make as many comments as you like, but for this contest each person commenting will be considered one entry.  I may change that with future contests depending on the response to this one.
If you are the lucky winner, I will contact you to arrange delivery of the artwork.
I live for feedback.